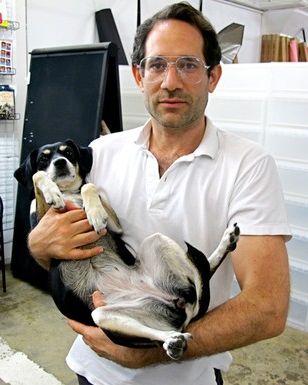 Tit for tat?
Photo: American Apparel
Dov Charney has just been sued for the second time this month for allegedly sexually harassing a former American Apparel employee. Kimbra Lo, an ex-sales associate, says Charney tried to force her to have sex with him when she went to his house seven months after she quit to talk to him about getting some photography and modeling work.

In the interview, Ms. Lo claimed that Mr. Charney, wrapped in a towel, invited her to his bedroom to talk about a job. Once there, she said he undressed her and tried to have sex. Ms. Lo said she sought to resist but was afraid, and that he tried to take photographs.

Mr. Charney has said he often holds meetings in his bedroom. In a 2010 American Apparel ad, he was depicted in bed alongside two female employees. Employees regularly stay at his home in the Silver Lake neighborhood of Los Angeles when they are in town on business. And Mr. Charney has spoken openly about having sexual relationships with some of his workers.