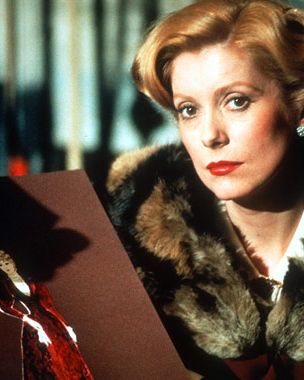 Photo: ?United Artists Classics
This month, the Brooklyn Academy of Music's Cinématek is featuring the films of iconic French actress Catherine Deneuve. (David Edelstein interviewed Deneuve for New York.) With a career that spans over five decades, the 67-year-old Deneuve played muse to all-time great directors like Luis Buñuel, André Téchiné, and most recently, François Ozon. It's not just her beauty and her reserved cool that make Deneuve the face of France (the actress replaced Brigitte Bardot as the model for Marianne on French coins and stamps), it's also her long-standing ties to fashion. After all, Deneuve served as the longtime muse of Yves Saint Laurent, who also styled the actress in five films, including Buñuel's 1967 sadomasochistic classic, Belle de Jour. In the slideshow ahead, see twelve of our favorite Deneuve looks.
See BAMcinématek's upcoming Deneuve schedule here.