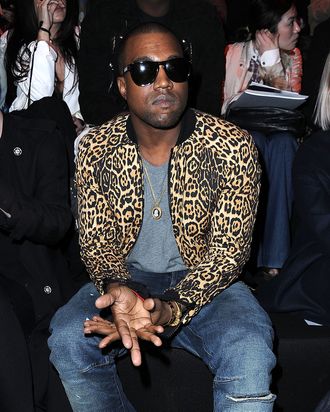 Photo: Pascal Le Segretain/2011 Getty Images
If you were having a birthday party, or getting married, or having some other big event to celebrate yourself and enjoy some limelight, and Kanye West showed up randomly, uninvited, to get his picture taken and cause a scene, would you let him in? Apparently a few fashion labels had to answer that question this Paris Fashion Week when Kanye did just that at their shows. Balmain was one target, a KCD rep for the show tells "Page Six":



"Mr. West requested to attend and we let him know we would not be able to accommodate him. He chose to come to the door anyway and we kindly let him know we could not accommodate him."
He also dared to try his luck at an even hotter ticket: Alexander McQueen.
Paris cold-shoulders Kanye [Page Six/NYP]