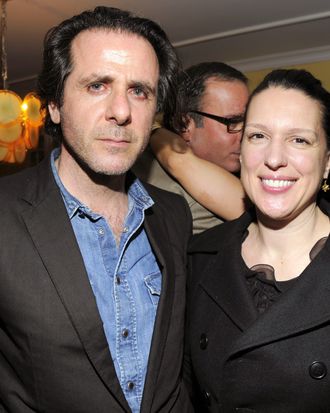 Alex White.
Photo: Patrick McMullan/?Patrick McMullan
After sixteen years at W, Alex White will leave her post as fashion and style director of the magazine, W announced this morning. Editor-in-chief Stefano Tonchi brushes off rumors that White left because she was bitter that she didn't get his job following the departure of Patrick McCarthy about a year ago. "I think she lived through these very difficult months and delivered great fashion and great stories," he told WWD, adding that the decision for White to leave was mutual.

According to Tonchi, he kept in close touch with White over the last year about whether she wanted to stay at the magazine, and ultimately the decision for her to leave was mutual. "She's thinking very much about her own brand — the Alex White brand — and at a certain point that's no longer what W is about," he added.

"Totally on the same page," White told WWD. "I helped with getting over the hump. Now it's time for me to continue my freelance and explore the other things I'm working on," including digital projects.