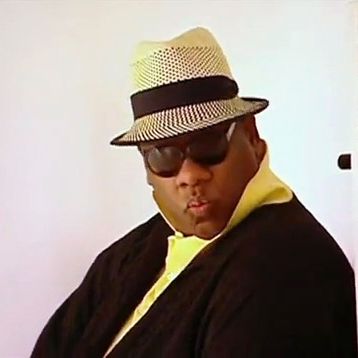 Top Model made up for a fortnight's absence last night (last week's clip show totally does not count as an episode) with multiple appearances by reality television's best judge ever, André Leon Talley, who appeared in three segments instead of his usual one stint at panel. (Oh, and The CW network announced next season will be All Stars, possibly the best news in the world to anyone who cares about this show.)
Now in Morocco, the Jays sicced monkeys on the girls as they toured a Marrakech market. While the irony of making the models play with actual performing monkeys may not have been lost on the production staff, it probably was lost on the girls themselves: Alexandria was unhappy, because she thought they might give her ringworm.
After an uneventful shoot on camels with a creepy British photographer, it's off to panel. Using even more of her oddball accents, Tyra imparts that good models make terrible actresses because they're too aware of the camera (does this explains her turn in Coyote Ugly?). ALT finds a high-fashion narrative in Molly's shot (a princess leading a camel caravan), but worries Alexandria's face looks stiff because she needs a bathroom break. And guest judge Franca Sozzani comes down hard on the already beaten-down Kasia: When ALT asks if she'd ever be booked for Vogue Italia, Sozzani dismisses her instantly. With that said, Kasia's elimination was inevitable. See the best of ALT and more from last night's episode in this week's video montage of our favorite moments.