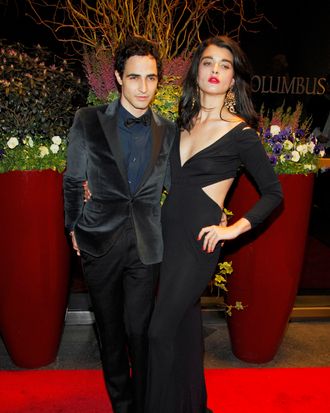 Photo: OWEN HOFFMANN/?PatrickMcMullan
With Zac Posen as her date, Crystal Renn attended the 8th Annual New Yorkers for Children Spring Dinner Dance at the Mandarin Oriental Hotel last night in one of his figure-hugging black Z Spoke dresses made very sexy by a plunging neckline and cutouts. She accessorized with gold jewelry and finished the look with red nails and lips.
With spring trends moving away from black, would you have liked to see her in more color, or is a sexy black cutout dress a perennially great thing to wear?