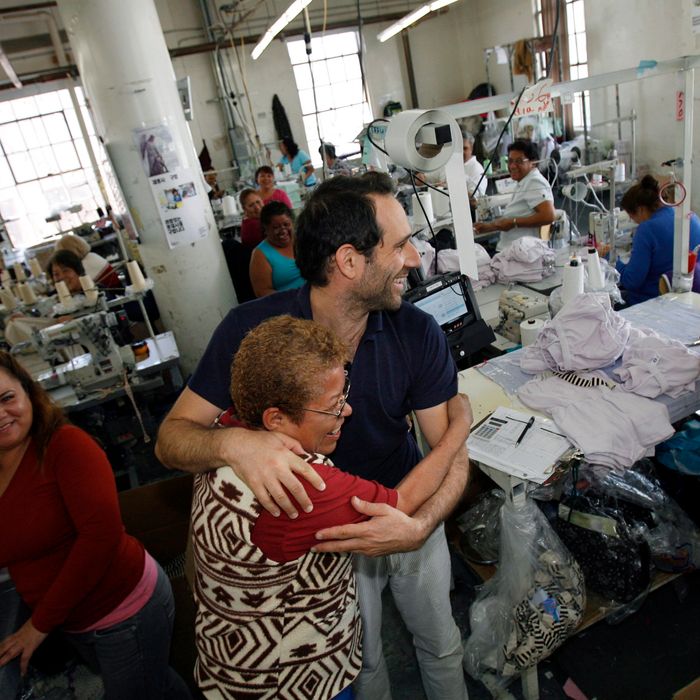 Charney being jovial with his workers in the AA factory.
Photo: ANN JOHANSSON/? The New York Times
Recall for a moment E!'s once hit show The Girls Next Door (before the original cast left and the twins came on and it got bad). The environment was one where the girls — Hugh Hefner's girlfriends and those visiting — were expected to be naked and have no problem getting naked when around Hef or other Playboy people. They'd gamely pose for photos with their boobs out, do scavenger hunts (because this is day care, really) with their clothes falling off, and encourage aspiring playmates to enjoy the thrill of a cool breeze on a bare crotch just like they so often do — and be ready to shake Hef's hand just when they get totally naked, because his favorite thing to do is lurk in the bushes and look at … bushes. Apparently, American Apparel was supposed to be sort of a hipster version of this. Dov Charney tells the Times he wants his lifestyle to be like Hef's at the Playboy mansion in the seventies. So he makes the raunchy ads and has his employees — mostly women — stay with him at his home temporarily.