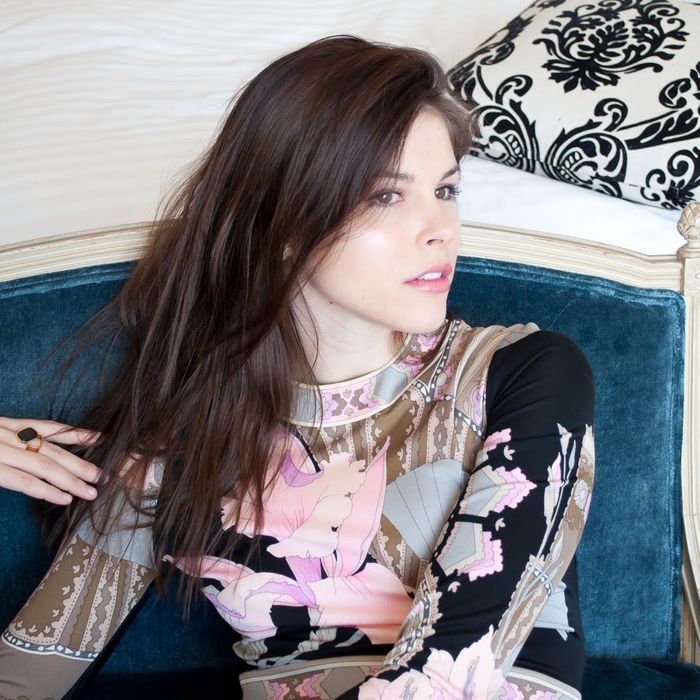 When 26-year-old Emily Weiss launched Into the Gloss, a blog chronicling the highly detailed beauty routines of fashion insiders, she was already a fashion-industry veteran. She logged in years on fashion shoots while interning at Teen Vogue during college, and became a fashion assistant to Vogue contributing stylist Elissa Santisi after graduating. "On shoots, I was always interested in the hair and makeup," she explains, "and all of my favorite blogs are about personal style. But no one was talking about beauty. And that's a major aspect of personal style!" Her blog, which she started this past September, gives a window into the face-washing, eyebrow-plucking side of fashion-world titans like Karlie Kloss, Anna Dello Russo, Julia Frakes, and Freja Beja. Of her high-profile interviewees, Weiss says, "They're trying everything — it's all at their fingertips, the best skin-care and makeup brands. And most of the people working in beauty and fashion, I've found, don't actually wear a lot of makeup. But what they do do, they do for a really good reason." We caught her between styling jobs and blogging to hear about her own favorite beauty stuff, shopping spots, and how she keeps her bathroom cabinet from overflowing.
What's the best beauty trick you've learned from doing Into the Gloss?
I love a good mist. Like the Caudalie Beauty Elixir — I just mist all day long. I mist after I do my makeup. People don't realize that it's a great trick. A lot of makeup artists do that — at the end of doing makeup, they spray something on top just to make it look a little less perfect.