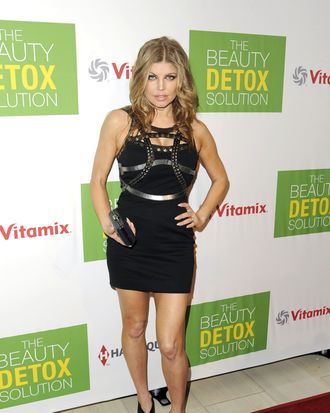 Photo: ANDREAS BRANCH/patrickmcmullan.com
Fergie attended the launch of a new book, The Beauty Detox Solution, in West Hollywood yesterday in a little black dress with studded leather strips criscrossing around the bust. She added peep-toe heels and a simple black clutch, for a very monochromatic look.
G-L-A-mour with a slight, sometimes confusing edge seems to be Fergie's go-to style. But do you think she should have tried to make this look softer?