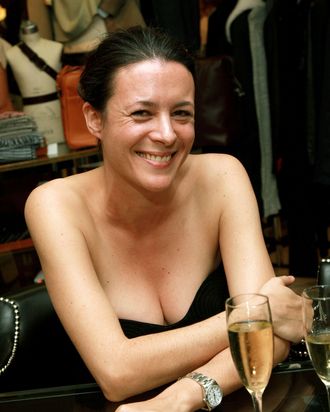 Photo: Stephen Lovekin/2009 Getty Images
Garance Doré took to her blog today to translate the often-baffling language of the fashion industry, where people are always discussing delicate topics like weight and plastic surgery without, well, actually talking about them. For example, per Doré:
This sweater? Oh, I borrowed it from my daughter. = And that's how skinny I am.
Oh, I didn't recognize you! = You did something?
She do something, you think? = Facelift?
Right now I'm on this fresh fruit juice cleanse and I've such incredible energy! = I've gotta drop five pounds before fashion week.
Talking Fashion #3 [GaranceDore]