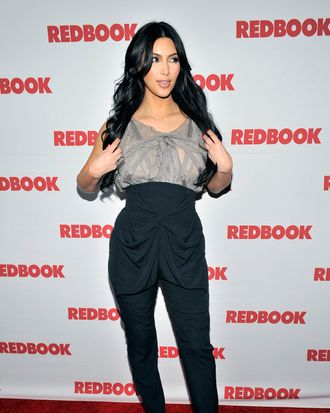 Photo: Toby Canham/2011 Getty Images
Kim Kardashian attended an event in L.A. yesterday celebrating Redbook magazine's first "family issue," featuring the omnipresent Kardashian clan. She wore a sleeveless, semi-sheer gray lace blouse with some high-waisted pants that featured folds and draping down through the crotch.
But why? Is there any way to make these pants flattering, perhaps with a slightly higher hemline? Or are they a lost cause?