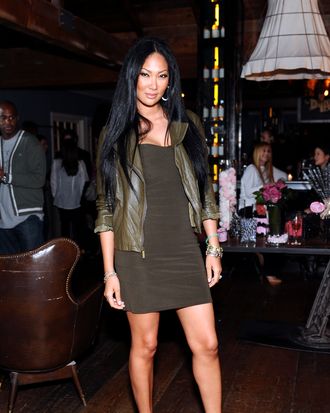 Photo: Stefanie Keenan/WireImage/2011 Stefanie Keenan
Yesterday, items about Kimora Lee Simmons's recent weight loss began floating around the Internet. "I have shed the fat by not eating," she "half-jokingly" told PopEater, adding that she "hadn't eaten in two days." Well, yesterday evening her people sent out an e-mail with the subject line "Kimora Lee Simmons: THIS IS RIDICULOUS," with a giant photo of the New Kimora.
In case you were wondering what the closet of a real woman looks like, you can see that here.