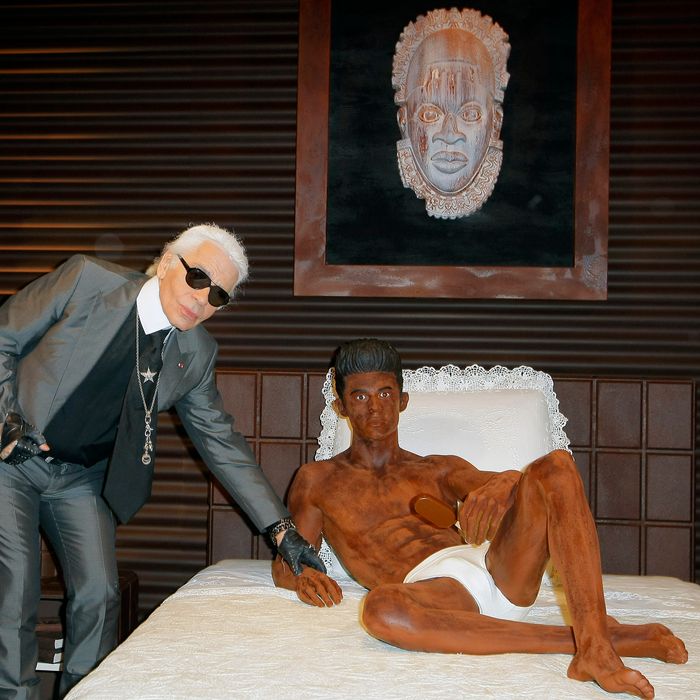 Photo: Jacques Brinon/AP2011
As part of Karl Lagerfeld's partnership with Magnum, which also spawned a series of short films starring Baptiste Giabiconi and Rachel Bilson, the designer has created a life-size Paris hotel room made entirely out of 10.5 tons of Belgian chocolate. There's a chocolate chair, a chocolate rug, a chocolate table, and best of all, a milk chocolate Baptiste reclining on the chocolate bed in white chocolate briefs, holding a chocolate Magnum ice cream bar in one hand! Rachel Bilson, however, is nowhere to be seen.
See the Chocolate Statue of Baptiste Giabiconi that Karl Lagerfeld Created [Fashionologie]
Related: Video: Baptiste Giabiconi Acts!