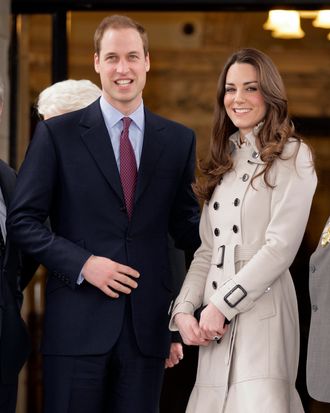 Photo: Indigo/2011 Indigo
On Friday, commoner Kate Middleton will wed Prince William, and there is no shortage of literature to commemorate the occasion. Following the engagement, publishers rushed out book after book documenting the love story of Kate and William. They largely paint Kate as an intelligent, athletic, and all-around lovely girl who had the remarkable patience to put up with dating a royal … but what about the gossip? The couple are famously boring and normal, but we trawled through six different wedding books to find the best tidbits: Bullying … threesomes … embarrassing nicknames!
The Ghost of Princess Diana
Right.

Photo: Markosia Enterprises Ltd
—William Windsor: A Very Public Prince
by Rich Johnston