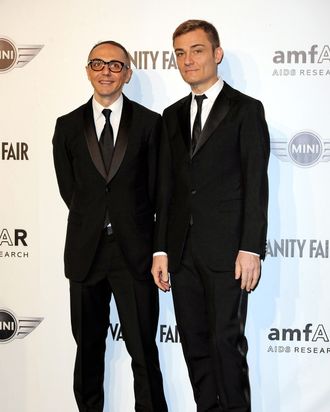 Tommaso Aquilano (left) and Roberto Rimondi.
Photo: Tullio M. Puglia/2010 Getty Images
Gianfranco Ferré's creative directors, Tommaso Aquilano and Roberto Rimondi, have reportedly been let go from the company due to poor sales. The company was acquired by Dubai-based Paris Group this past December, which rescued the label from what seemed like impending closure. Paris Group owners made it clear that they intended to make major changes at the company, and a rumor even circulated that John Galliano might be tapped as the new head designer following his ouster from Dior (the company has denied this).