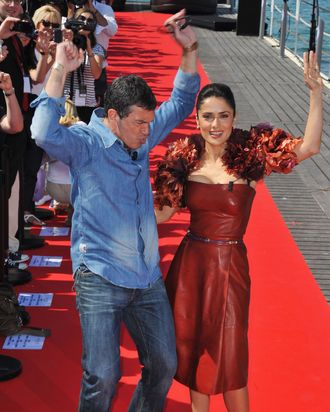 Photo: Francois Durand/2011 Getty Images
Salma Hayek wore Gucci to the Puss In Boots photo call at the Cannes Film Festival today. The shrug looks to be the same one Jennifer Lopez wore to the Met Gala last week, but in orange instead of pink.
Do you like the shrug or would you have liked the look more minimalist without it? And if you'd like to get into Antonio Banderas's denim-on-denim dance, do go ahead.