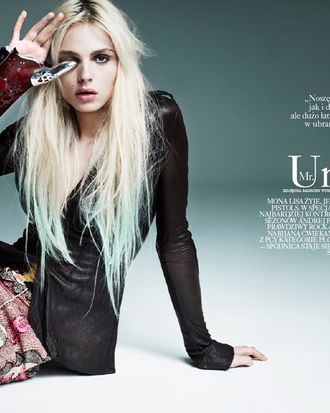 Pejic in the spring issue of Viva! Moda magazine.
Photo: Marcin Tyszka for Viva Moda DesignScene.net
This month, FHM put out a list of the 100 women it deems the "sexiest in the world" — because these days, images and information about hot ladies is so hard to come by. And rank. It would seem hard to make a mistake when putting an arbitrary list like this together — criteria: female, poses for photos, gets publicity — but the magazine did, by putting male model Andrej Pejic on the list, at number 98, beating out Lady Gaga and Izabel Goulart in the bottom two. The article about Pejic seems to have been removed from the FHM website, but StyleCaster dug it up.
Andrej Pejic Voted 98th Sexiest Woman, Called "Thing" By FHM [StyleCaster]