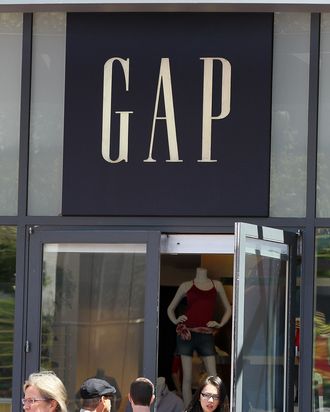 Photo: Justin Sullivan/2011 Getty Images
Gap Inc. has had a rough month. The company's sales numbers are down, they've sacked their top designer, and Jon Caramanica likened their cargo shorts to a dog's chew toy. But the worst is still yet to come, reports Women's Wear Daily:

The San Francisco-based apparel retail giant warned Thursday that its bottom line in the second half will be "heavily impacted" by rising product costs as it pulled its full-year earnings guidance down more than 22 percent.