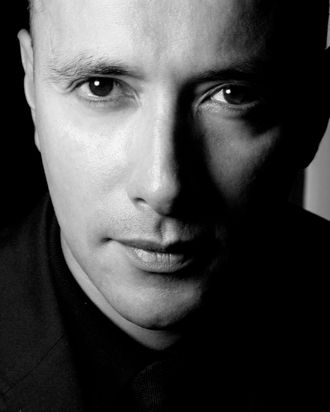 After ten years of working for the New York Times's fashion magazines — starting back when what is now called T was dubbed "The Part II" — online director Horacio Silva has stepped down. "It's no secret I've been toying with the idea," he told The Cut just now. "About four years ago, I wrote into my blackberry 'On May 5, time to resign.'" Silva was hired to the Times on May 5, 2001, by legendary fashion editor Amy Spindler. (Fashion lore has it that Spindler, a fan of Silva and Ben Widdicombe's gimlet-eyed proto-blog "Chic Happens" on HintMag.com, invited him out for a meal and claimed she could out-drink him. She ended up carried out of the restaurant by three waiters, and he ended up with a job.) "This time it actually happened," said Horacio. "I was off by three days. I think I resigned on the eighth."

T says farewell to Horacio Silva

One of T's pioneers is leaving the nest. Horacio Silva, who began working at The New York Times when the T's were still known as the Part IIs, has resigned to write a book and work as a digital strategist for luxury clients. His last day is today.

Horacio was lured to The Times by Amy Spindler, the editor of the style pages of the Sunday Magazine and the Fashion of The Times. In 2004, as the Part IIs evolved into T under the leadership of Stefano Tonchi, Horacio served as the editor of the Men's fashion issues. In 2007, as T's Online Director, he was instrumental in translating the vision of T as a print magazine into our Web site, and its blog, The Moment.

His first appearance in The Times was on Feb. 25, 2001, in an article about his efforts at hintmag.com and the column, Chic Happens, which chronicled the foibles of fashion. Summing up the site's world view he wrote: "Some people love fashion for the frocks, but, for us, the monumental egos, backstage backstabbing and absolutely fatuous goings-on are what makes the industry the unrivaled spectacle that it is." In the funny, cheeky and sometimes outrageous stories that followed, his point of view never waivered. Insanity was his beat.

Let's all wish him well.