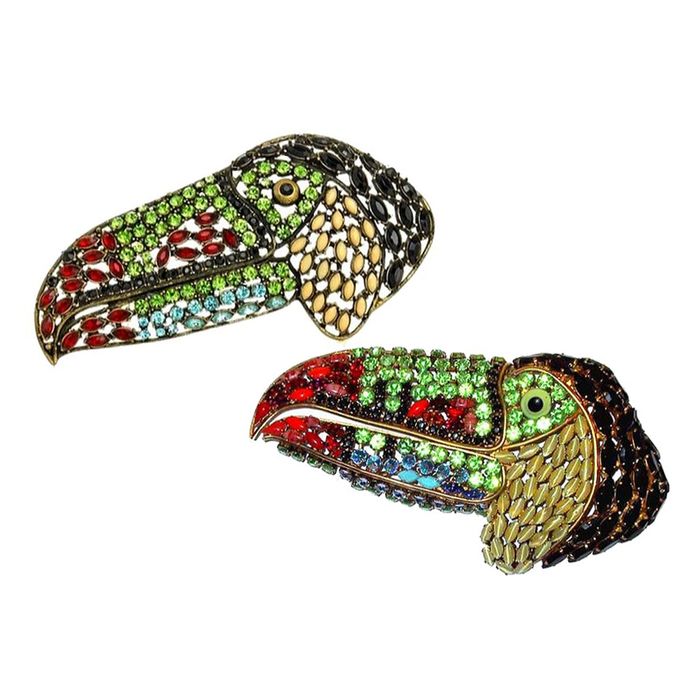 Iris Apfel for HSN's brooch, top left; Hanna Bernard's brooch, bottom right.
The husband-wife team behind Hanna Bernhard jewelry took to their blog today to accuse Iris Apfel of copying their toucan pin for her HSN jewelry line. Hanna Bernard designer Natalie posted a photograph of Iris wearing the "original" pin some years ago, which looks almost identical to one Apfel recently created for HSN. She writes:

IRIS HAS COPIED ONE OF OUR PIECES! She has purchased a toucan head pin from one of our customers several years ago in Palm Beach FL.
ONE OF OUR DESIGNS COPIED BY IRIS APFEL FOR HSN!!! [hanna-bernhard]
DISAPPOINTED [Sea of Shoes]
Unveiled: The Iris Apfel for HSN Collection is Pretty Awesome [Racked]