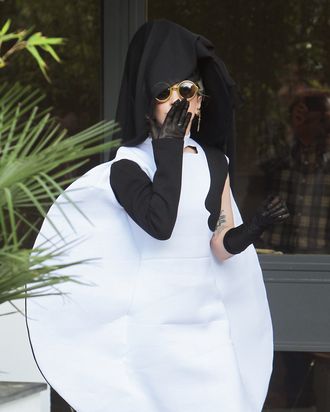 Photo: Simon Earl / Splash News/? www.splashnews.com
Lady Gaga was out and about in London today bringing more sartorial madness to the plate. And speaking of plates – or moons, coffee filters, golf balls, or anything all white and circular – let's address her dress. But what is there to say? She paired it with sky-high Mugler boots, a long black veil, leather gloves and some wide-rimmed sunglasses.
Really though, is an outfit like this from Gaga even a big deal anymore?