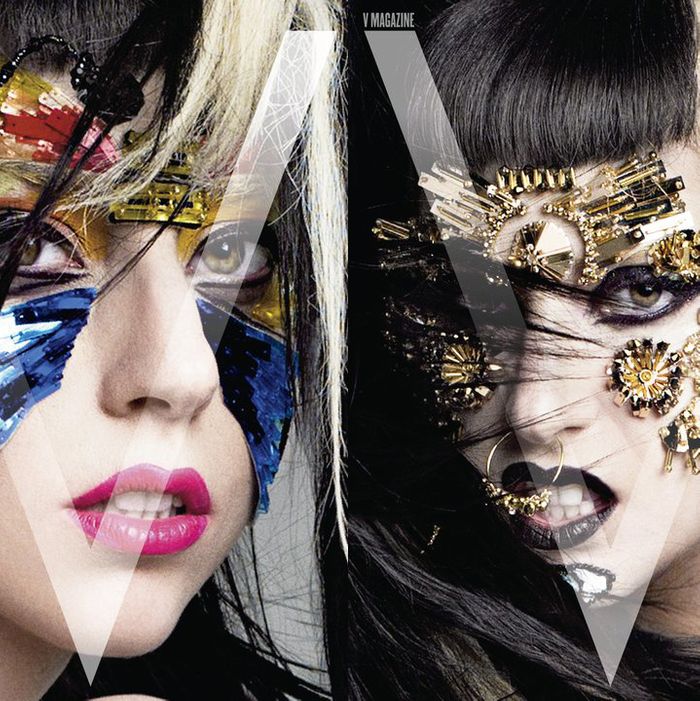 Yesterday you got a look at the non-Gaga content in V's new "Asia" issue hitting stands Thursday. Apparently, Lady Gaga gets to be on the cover! And though her face prosthetics took a vacation for the shoot, they may have gone overboard in hiring some substitutes that included a bull ring for the diva's nose — but maybe that helped her snarl and stomp her way through the shoot for some added undertones of rage. According to fan site Gaga Daily, 10 percent of proceeds from this issue go toward relief efforts in Japan.
Gaga's first column for the magazine, "in which she shares her thoughts on fashion and gives an exclusive look into her world," will also appear in this issue (but that can't be why she got the cover because writers don't belong on covers, obviously — they belong in their cubicles).
Now, The Cut has obtained an EXCLUSIVE look at Gaga's first column, which we MOST DEFINITELY DID NOT MAKE UP.
Lady Gaga Covers V Magazine's 'Asia' Issue [Gaga Daily]