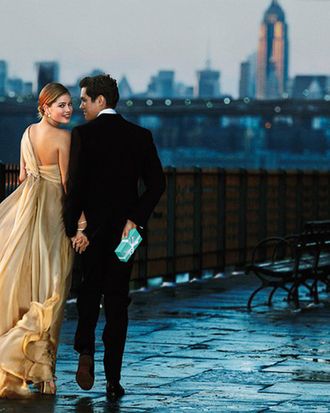 Tiffany & Co. donated $1 million to the CFDA/Vogue Fashion Fund to kick-start a three-year partnership that will a) splash Tiffany & Co. all over the CFDA/Vogue Fashion Fund publicity materials, and b) include a $250,000 business development grant awarded to one lucky jewelry designer. A joint statement from the CFDA, Vogue, and Tiffany & Co. stated:

Applications have been sent to the nine jewelry designers who have participated in the CFDA/Vogue Fashion Fund since its inaugural year in 2004. Applicants must submit information on their creative vision for their brand and current collection, as well as a portfolio and financial information, including intended use for the grant were they to win.
Applicants will be reviewed by a committee that includes CFDA director Steven Kolb, Vogue accessories editor Filipa Fino, Tiffany & Co. CEO Mike Kowalski, and Anna Wintour, among others; the winner will be announced this summer.