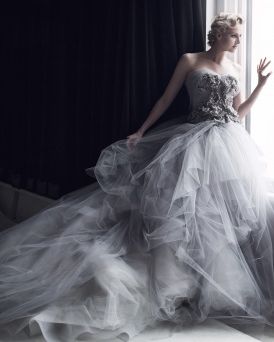 Profiled in this month's Vogue, Charlene Wittstock reveals that she'll wear a Giorgio Armani gown during the religious portion of her wedding (alluding that she'll change into a different, presumably sexier outfit for the reception). Although she says she used to get nervous about dressing for Monaco society events ("Finding my fashion feet has certainly been the biggest challenge"), she's now gained confidence:

Eventually, Charlene's unassuming personality and raucous sense of humor began to win her friends—sporty and statuesque, she is the kind of woman who will joke to fellow guests at charity galas that she is the only woman in the room to have devoured her entire dinner plus two bread rolls.
TWO!!! Aha. Now that's the secret to making wealthy, fancy friends.
Fit For a Princess: Charlene Wittstock [Vogue.com]