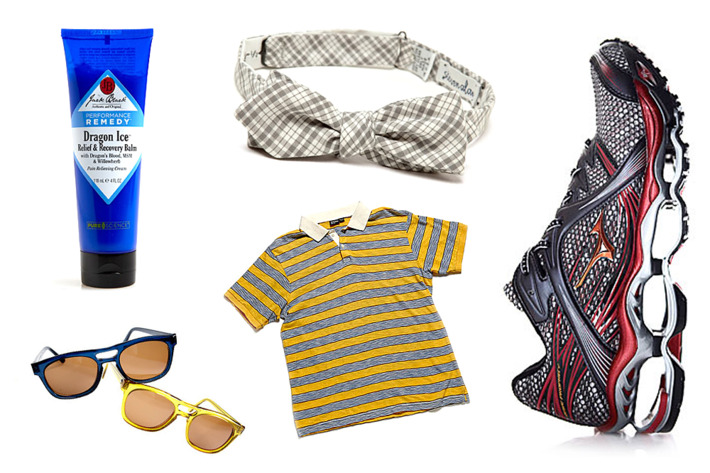 In case the incessant sappy television ads involving adorably clumsy children playing sports with their beaming fathers haven't reminded you: Next Sunday is Father's Day. Not sure how to say thanks without resorting to a bottle of dark liquor? Our latest Shop-A-Matic has you covered with 125 gift ideas including gadgets for the tech-savvy dad and new clothes for the rarer image-conscious dad. With 100 ideas under $200, you can't claim poverty for not getting Dad something different this year. Or you can always goad the siblings into pitching in for some of the pricier finds.
Costalots 83s Sunglasses
Price: $210
Why We Like It: Inspired by the dorky safety glasses one might wear for presumably manly things, the frames are a colorful and unexpected twist on the ubiquitous wayfarer.