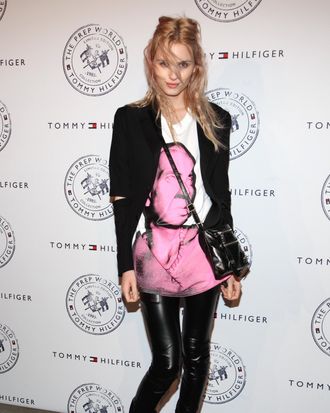 FHM removed the entry about Andrej Pejic being the 98th "Sexiest Woman in the World" from its website with no explanation, but the article made the rounds on fashion blogs this week anyway (because no piece of text ever disappears these days). The magazine has issued an apology for the story, where the author opined, "Pass the sick bucket," at the idea of Pejic modeling for Victoria's Secret.

Andrej Pejic appears at number 98 in FHM's 100 Sexiest Women in the World 2011.

Regrettably the copy accompanying Andrej's online entry wasn't subbed prior to going live. Once we realised, we removed it immediately and apologised for any offence caused.

FHM has spoken to the individual concerned and taken steps to ensure this can never happen again.