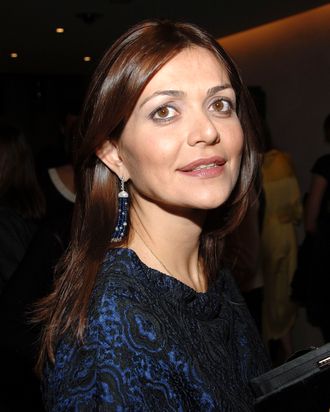 Photo: Andrew H. Walker/2007 Getty Images
Former Vogue editor Filipa Fino, who left the title last Friday amidst rumors of "inappropriate behavior," is still tweeting away under her old Twitter handle, @FFVogue, which she used last night to announce her new job: Creative Director of Filipa Fino Inc.

Can't believe attn I'm getting! lol After 11 years I'm flying solo. So excited abt new co FFConsulting. Stay tuned. More to come.
Former Vogue Editor Filipa Fino is Launching Her Own Consulting Company [Fashionista]
Buzz over exit from Vogue [NYP]