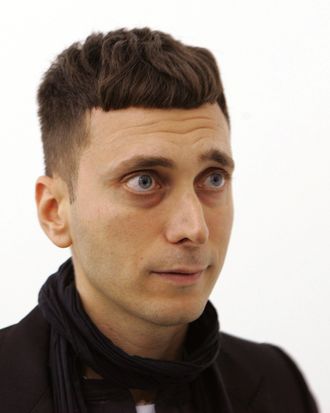 Photo: Miguel Villagran/2007 Getty Images
Oh! Oh oh oh!



Do you think websites will eventually replace print magazines?
They already do, I believe, but magazines have to understand that they become the real place for some sort of creative quality, in photography, graphic design and content. Glossy magazines need to become glossier, rarer, more exclusive and create that real sense of exception to exist next to the immediacy and globalisation of the fashion www.
Somehow that's almost more exciting than him saying he'll one day make clothes again.
THE TEMPO OF FASHION [Prestige]