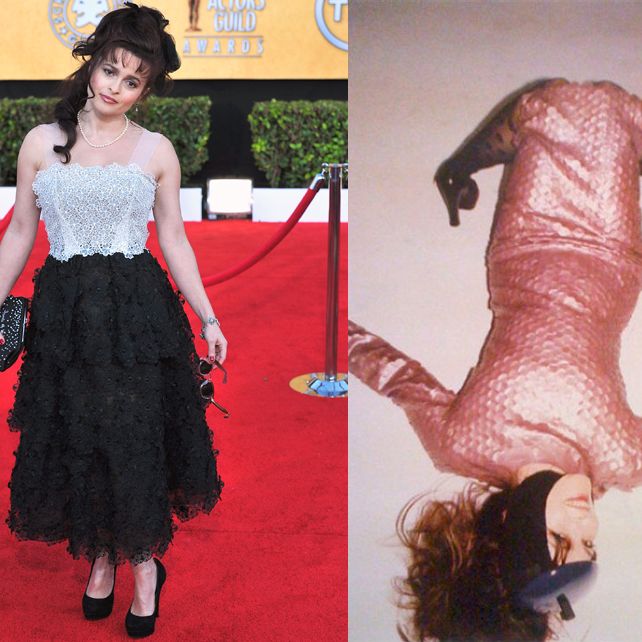 Bonham Carter at the SAG awards, and in the fall Marc Jacobs campaign.
Photo: Alberto E. Rodriguez/Getty Images, Marc Jacobs
Just as the New York Times comes out with a story about his diminishing relevance, Marc Jacobs's genius fall 2011 campaign comes out, starring Helena Bonham Carter. The 45-year-old actress who famously wore mismatched shoes to the Golden Globes, thereby doing that thing actresses get punished for doing on the red carpet — displaying personality — lies supine, her legs bent, wearing a pillbox hat and pink scallop-edged dress from the fall collection. Bonham Carter, a Vivienne Westwood patron, wore a Marc Jacobs resort dress to the SAG awards this year, foreshadowing this wonderful ad campaign.
Helena Bonham Carter models for Marc Jacobs [Telegraph UK]