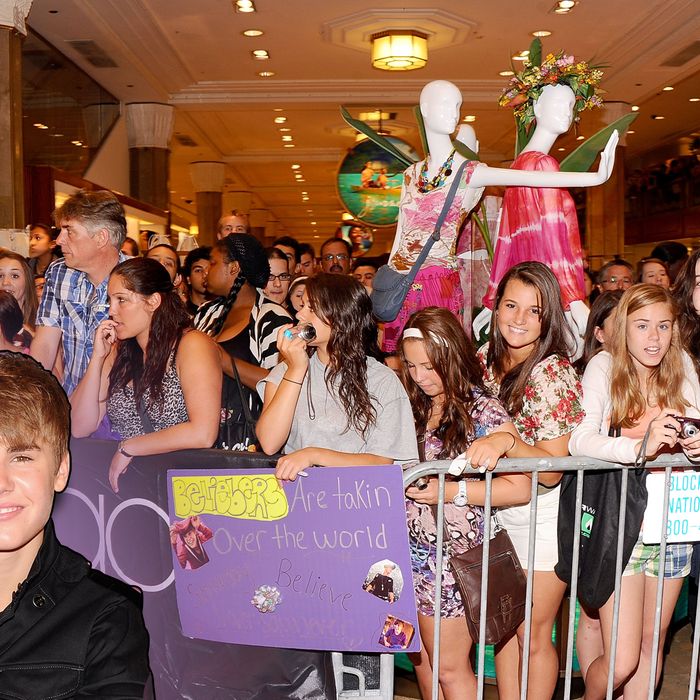 Check out the dad behind the fence there.
Photo: Jamie McCarthy/2011 Getty Images
In his never-ending quest to force crowd-control experts to rethink their life's work, Justin Bieber went to Macy's yesterday to plug his new fragrance. He was an hour and fifteen minutes late to his platform because, word is, as he was walking into the building, some of the more anxious/hormonal/insane fans surged toward him, forcing an undercover police officer to tackle him. Macy's didn't mind, though. While girls see hearts when they look at Bieber's pupils, Macy's executives see these: $$$$$$$$$.
BRAYING FOR BIEBER [WWD]