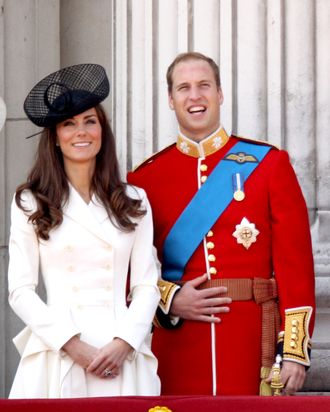 Photo: Oli Scarff/2011 Getty Images
Kate and William's private secretary, Jamie Lowther-Pinkerton, was forced to withdraw an internal memo sent around the Saint James palace staff seeking a "housekeeper/dresser" to accompany the royal couple on their upcoming trip to Canada yesterday. The Daily Mail printed his refreshingly funny public statement about his mistake:

I made a boob. It is the first time I have worked for a lady. It was a move on my behalf to create a structure that was based on what is traditional.
'I'm not a clothes horse,' says Kate as she forgoes stylist on American tour (but takes a hairdresser) [Daily Mail UK]