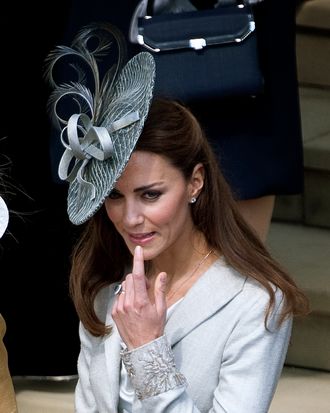 Photo: WPA Pool/2011 Getty Images
Today, Prince William turns 29 and will celebrate quietly at his home in Anglesey, North Wales, where he's just having a "normal working week." This day makes him the same age as the most interesting person he knows, and possibly the most interesting person in the world*: Kate Middleton!
Onto the news about her, which is why you're really reading this: People reports that Kate is working on putting together the outfits she'll need for her imminent eleven-day trip to our continent. The visit being her first to the area, she has little room for sartorial error (first impressions, you know), though it would be very, very difficult for her to make one at all because she's one of those rare celebrities whose sartorial errors are heralded as fabulous and fashionable. Anyhow, she won't be using a stylist and won't be accepting any free clothes, which shows impressive will power on her part because you can only imagine the truckloads of free loot showing up in her mail truck.
Prince William Turns 29 [People]