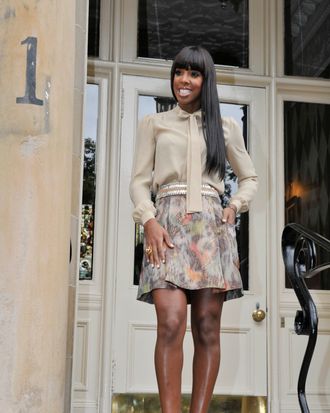 Photo: Stuart Wallace / Splash News/???? www.splashnews.com
Last week Kelly Rowland went out in England wearing a nothing of a yellow crop top with a black miniskirt, six-pack ablaze, to judge some X Factor auditions. Today, maybe because she was cold last week in the yellow thing, Kelly wore a long-sleeved blouse with a high neck tucked into her skirt to judge some more X Factor hopefuls.
Do you prefer her in a conservative look, or should she let all her firm abs hang out?