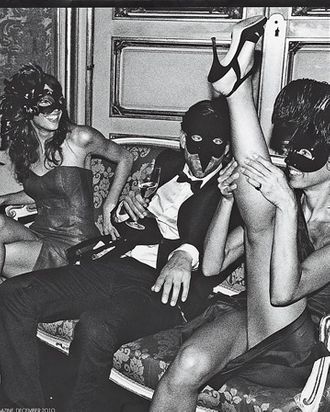 Just past his one-year anniversary at W, Stefano Tonchi is launching a major branding campaign to define the magazine's image. Their new slogan is "Fashion's After-Party," since they want to seem more fun and more exclusive than everyone else. Explains Tonchi:

Other publications have these parties that are sometimes very formal, sometimes very brief, sometimes very boring, sometimes very glamorous, but somehow it is always a place where you don't necessarily have a lot of fun. And we were talking about how you have fun after the party.
Update: A W representative reached out to clarify that "W is sending complimentary bottles of Dom Perignon to celebrities and well-known designers AT restaurants and nightclubs around the city and in the Hamptons … as a way to 'keep the party going'." So if any of you celebrities were hoping to chug that stuff during a nice quiet night in watching Law & Order reruns, think again.