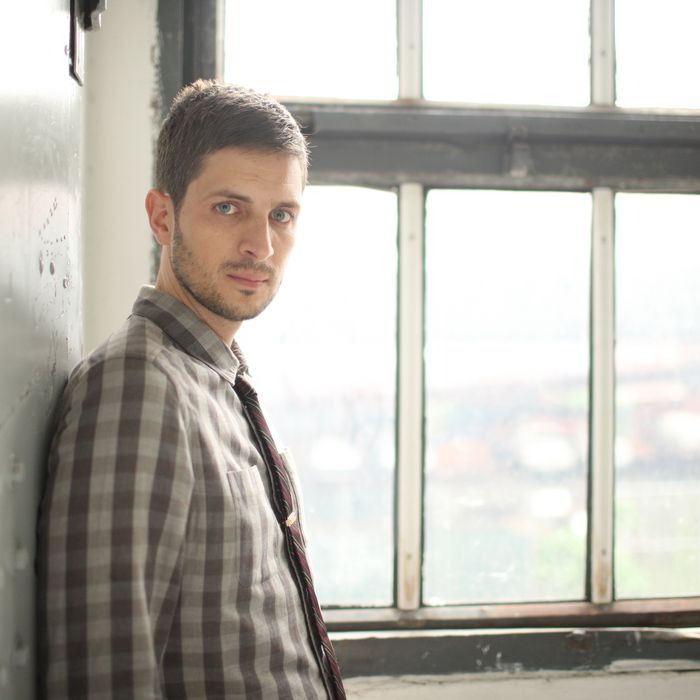 In 2006, after working for various New York design firms and receiving his master's degree from Columbia University, architect Jeremy Barbour attended amfAR's annual benefit gala.There, he met with a young fashion designer, Phillip Lim. "Of course, I had no idea who he was at the time," says Barbour, laughing. "Little did I know he was about to explode onto the scene." The pair hit it off and went out for drinks afterward. After a casual conversation about architecture and design, Lim mentioned that he was looking to open his first store in Soho and offered Barbour the job. The high-profile project was a jumping-off point for the Virginia native; he founded his Williamsburg-based firm, Tacklebox, later that year.
Since then, Barbour has worked with a spate of fashion and retail brands, from stores like Saipua and Thomas Sires to design showrooms for Shipley & Halmos and Vena Cava. This spring, he's designing Aesop's first stand-alone U.S. boutiques — set to open next month — as well as the beauty brand's new Grand Central Terminal kiosk. The Elizabeth Street store's walls will be covered in 3,000 hand-shredded and pressed New York Times newspapers. "My favorite designers create things that are going to be as relevant 50 years from now as they are this season," he says. "Similarly, we try to avoid stylish architecture. We want to build something original and timeless." We caught up with Barbour to discuss his upcoming design projects, backwoods sources of inspiration, and Brooklyn Flea impulse buys ("anything made out of metal or wood — I can't help myself").
What's something you never leave the house without?
My sketchbook: It's a mix of jotted-down ideas and sketches of normal everyday things. Sometimes it's just nice to sit and see the world through drawing.