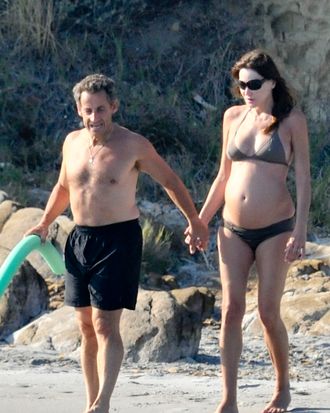 Nicolas Sarkozy, Carla Bruni, and a pool noodle.
Photo: PacificCoastNews
France's first lady, who still has not confirmed reports of her pregnancy, wore a bikini while vacationing this weekend in Fort de Bregancon, France. Not to be outdone by his wife's very large belly, assumed father-to-be Nicolas Sarkozy wore beach jewelry! And, thank heavens, eschewed briefs in favor of a sensible pair of swim trunks.