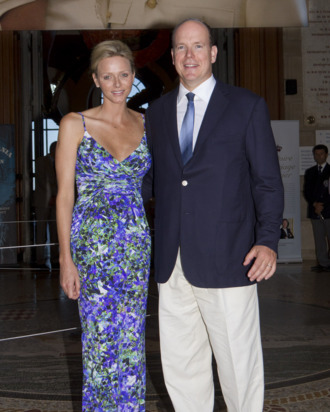 Charlene with husband Prince Albert II
Charlene Wittstock, the new princess of Monaco, attended the opening of an exhibition showcasing her wedding dress yesterday. Unlike her British counterpart, she kept her outfit casual and summery, wearing a bright, floral-print Roberto Cavalli dress and a pair of flat sandals.
There's no doubt that this is the sort of look to be out in when it's hot outside, but are thong sandals a little too poolside for the occasion?