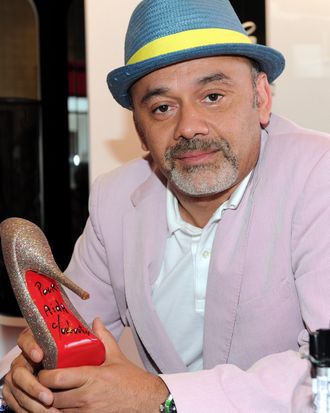 Christian Louboutin.
Photo: Alberto E. Rodriguez/2010 Getty Images
According to court papers filed on Tuesday, Christian Louboutin obtained evidence from a private investigator stating that Christian Dior was planning to launch a collection of red shoes with red soles. However, a Dior spokesperson denied that they're doing anything of the sort:

Christian Dior denied Wednesday that it is planning to make red-soled shoes for next season … "Christian Dior does not manufacture and sell any shoes with a red sole," a Dior spokeswoman told WWD Wednesday.
Dior Denies Red-Soled Shoes [WWD]
Related: Yves Saint Laurent Defends Its Red Soles Against Christian Louboutin's Charges