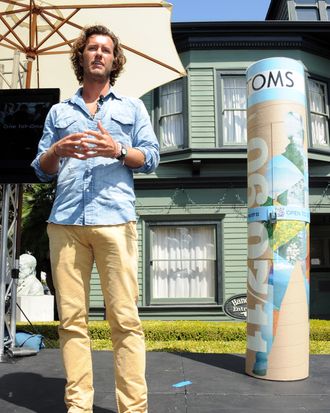 Blake Mycoskie, wearing a nice crunchy outfit.
Photo: Michael Kovac/2011 Getty Images
Toms Shoes founder Blake Mycoskie, who came under fire last week when he agreed to speak at a function organized by Focus on the Family, did a lengthy interview with Footwear News to explain what he describes as a "series of mistakes."



They have been some of the hardest days of my life. I've done more than 70 speaking engagements in the past two years and did not look at this one as any different. Unfortunately, some people assumed that my participation in this event was some sort of endorsement, but it was not. And as a result of that assumption, and a lot of really hurtful blogs and comments from people assuming things that weren't true, I offended people and hurt people who I work with and who I love. It saddened me very deeply.
FN Exclusive: Mycoskie Comes Clean [Footwear News/WWD]