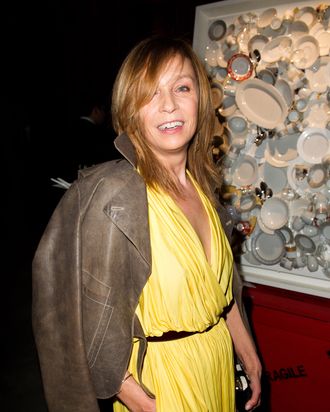 Photo: Victor Boyko/2011 Victor Boyko
Doletskaya quit her job as editor-in-chief of Russian Vogue last year. She just announced this week she'll launch and oversee two new titles, German Interview and Russian Interview, launching at the end of the year and early 2012 respectively. Her partners in the endeavor — presumably investors, because how else to get two new editions of Interview off the ground? — are Vladislav Doronin, the billionaire who dates Naomi Campbell, and Phillips du Pury & Company CEO Bernard Runge.
We're glad to see Doletskaya back in the magazine business, if only for the bling pig she cast for her last issue of Russian Vogue.
Aliona Doletskaya Has a New Gig [Fashionolgoie]