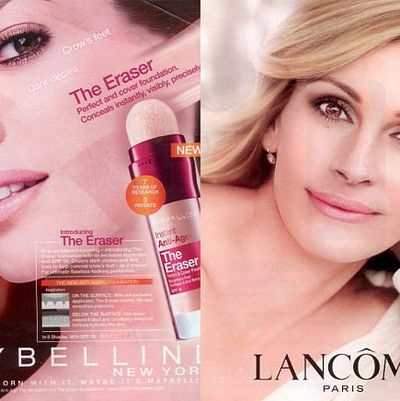 From left: Christy Turlington for Maybelline and Julia Roberts for Lancome.
Ads featuring Julia Roberts and Christy Turlington have been banned by the U.K.'s Advertising Standards Authority for being too airbrushed. Even though fine print at the bottom of the Maybelline campaign for their Eraser foundation states that the image is an "illustrated effect," the ASA argues that the picture is "misleading." Regarding the Julia Roberts ad, the ASA states:

On the basis of the evidence we had received we could not conclude that the ad image accurately illustrated what effect the product could achieve, and that the image had not been exaggerated by digital post production techniques.

Because Julia Roberts wasn't beautiful enough: Star among celebs whose ads were banned over airbrushing [Daily Mail]