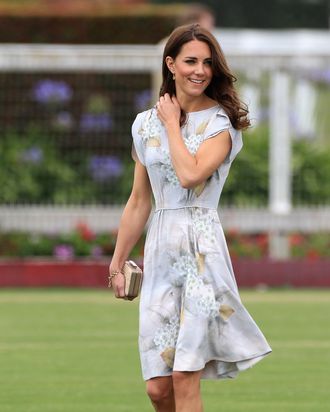 Photo: Chris Jackson/2011 Getty Images
What Kate Middleton is doing for nude panty hose, Suzy Menkes writes in the International Herald Tribune, she is also doing for the house dress:
The "Catherine factor" gave basic summer dresses, always focused on that narrow waist, a fresh feeling. What might once have been dismissed as a take on mom's household apron was literally elevated with a pair of wedges to achieve new fashion status.

That's one way to look at Kate Middleton's style. And she is spending a lot of time in her house (fine, palace) right now, so it makes sense. Just think of what else she can popularize by being forced to constantly dress safe!