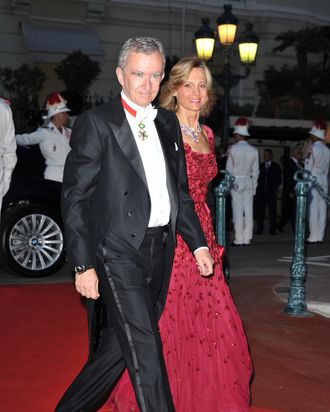 Bernard Arnault, chairman of LVMH, with his wife, Helene Arnault.
Photo: Pascal Le Segretain/2011 Getty Images
It's a commonly held perception that the fashion industry is dominated by women. But if you look at the upper levels of the business side, this is far from the case. At LVMH, for instance, women currently make up only 17 percent of the executive board and 30 percent of the executive committees at different divisions, says Chantal Gaemperle, LVMH's executive vice-president of human resources. This is still far above average, though: A recent study by the European Commission showed that a mere 12 percent of board members at Europe's largest companies are women, and fewer than 3 percent of chief executive officers are female.
LVMH in Pledge to Women [WWD]