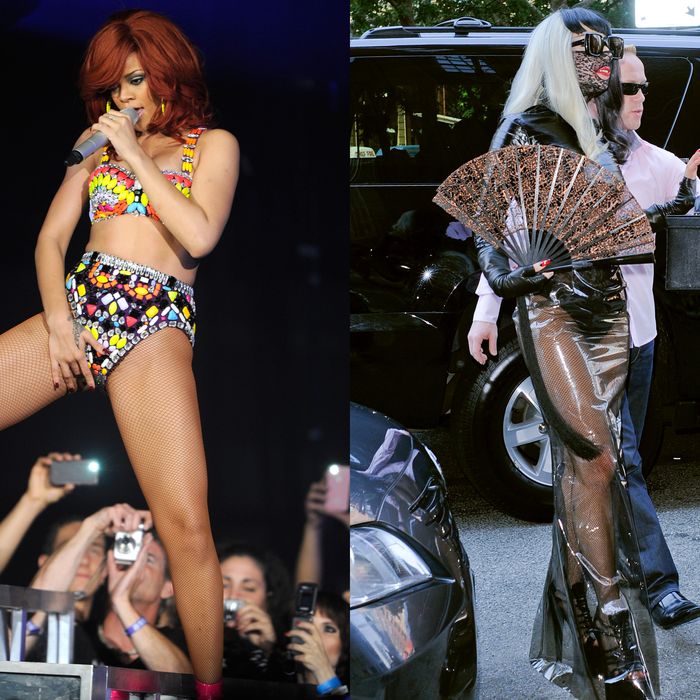 Rihanna in concert at Jones Beach last night, and Lady Gaga visiting Z100 in New York on Monday.
As far as celebrities go, Rihanna is one of the more audacious ones when it comes to her fashion choices. Be it a "Fiorucci rave goddess" bikini, clown hair, clown jumpsuits, ropes and chains that excite her, this, or this, she's really gone places with her outfit choices. Yet, she draws a line somewhere.

Rihanna said: "I don't think I could walk down the street wearing bubbles or a dress made of ham, [but] what Lady GaGa has done has been kind of amazing.

"I am the opposite. I wear clothes I would wear on the street. I'm all about a real look."
That is such a backhanded thing to say. She obviously knows Gaga did not wear ham, she wore beef. But what Rihanna lacks in cold cuts she clearly makes up for in onstage gestures, as you can see in photos.
Rihanna: 'I couldn't dress like Lady GaGa' [Digital Spy]