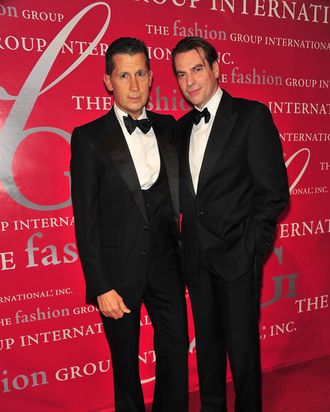 New dads Stefano Tonchi and David Maupin.
Photo: Brian Killian/Brian Killian
W's Stefano Tonchi and his partner, gallerist David Maupin, are the proud new parents of twin baby girls, Maura and Isabella. Maupin and Tonchi were married in Massachusetts in February and had the babies via a surrogate. Both little ones are said to be doing well. [HuffPo] Update: We've removed the photo of the wee newborns to protect the family's privacy; turns out it was leaked by accident.