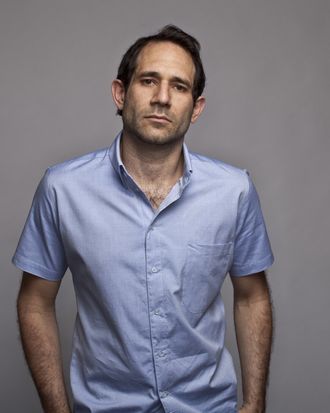 American Apparel CEO Dov Charney.
Photo: Johannes Kroemer/2009 Johannes Kroemer
Last year, American Apparel lost $14.6 million. Having been rescued twice from a bankruptcy filing by wealthy investors, most recently by some Canadians, losses are finally, finally improving. Newly released figures reveal that, in the second quarter, the brand only lost $213,000 — your finance friend's salary! From the Post:
In addition, American Apparel's same-store sales, or sales at stores open at least a year, rose 3 percent and 4 percent in June and July, respectively. Sources said summer heat has helped drive demand. Total sales were flat.

Maybe if they can keep the momentum up by selling sweaters and tights — and please, no more novelty styles that do no one any favors — they'll show up all those people who put them on the list of companies that would likely disappear next year.
Dov narrows loss [NYP]