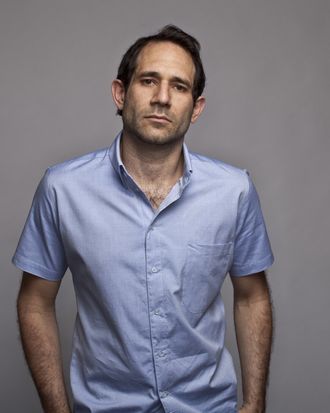 Dov Charney, looking suitably morose.
Photo: Johannes Kroemer/2009 Johannes Kroemer
The investment group that rescued American Apparel with a $15 million infusion back in April has filed the paperwork to begin selling their 43.2 million shares (23.3 percent of the company). The investors, led by Toronto-based Michael Serruya, have spent over $1.6 million on the company since buying into it, and will receive all proceeds from the sale of their stocks. It's too soon to tell how much this will disrupt the company's ongoing battle against bankruptcy.