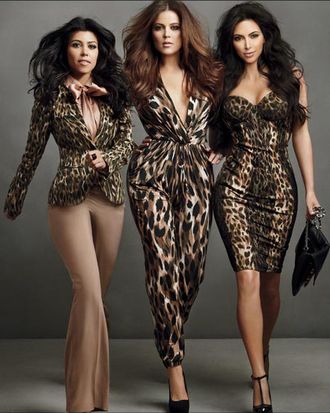 The Kardashians in the Sears cccccccccccccccccollection.
On Sunday morning, as at least one guy was kayaking through the streets of Soho and the ominous winds of Irene made their way to New England, an e-mail completely oblivious to all of it — perhaps since its origin was L.A. — coursed through the in-boxes of fashion bloggers and editors around the city. It read:



Kourtney, Kim and Khloe personally invite you to join them in celebrating the launch of the Kardashian Kollection. Join the stylish Kardashian klan on September 6th at the private studio of the legendary photographer Annie Leibovitz for an exclusive preview of their fabulous new fashion Kollection for Sears.

Well, you were expecting the apocalypse anyway, right? Apparently it's just not coming from Irene or its little sister the earthquake, but three much bigger sisters.