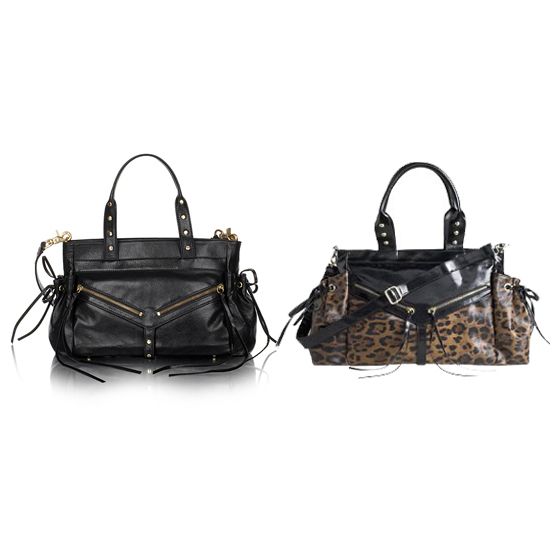 Botkier's "Clyde" bag (left), Kardashian Kollection bag (right).
When the Kardashian Kollection hit Sears this week, womenswear designer Monica Botkier noticed that her "Clyde" bag looked almost identical to one of the Kardashians' designs (give or take some leopard-print faux leather). She took to her brand's blog, Planet Botkier, to express her annoyance:

We just discovered how our Botkier 'Clyde' was simply copied by Kardashian Kollection for Sears. They say imitation is the highest form of flattery but we don't think so…
Fashionista reports that Botkier has sent Sears a cease and desist letter and will seek help from the CFDA's "You Can't Fake Fashion" campaign against counterfeiters. Unsurprisingly, Sears has since removed the offending bag from their website.
Adventures in Kopyright: Kardashian Kollection Rips Off Botkier [Fashionista]
K is for Knockoff [Planet Botkier]