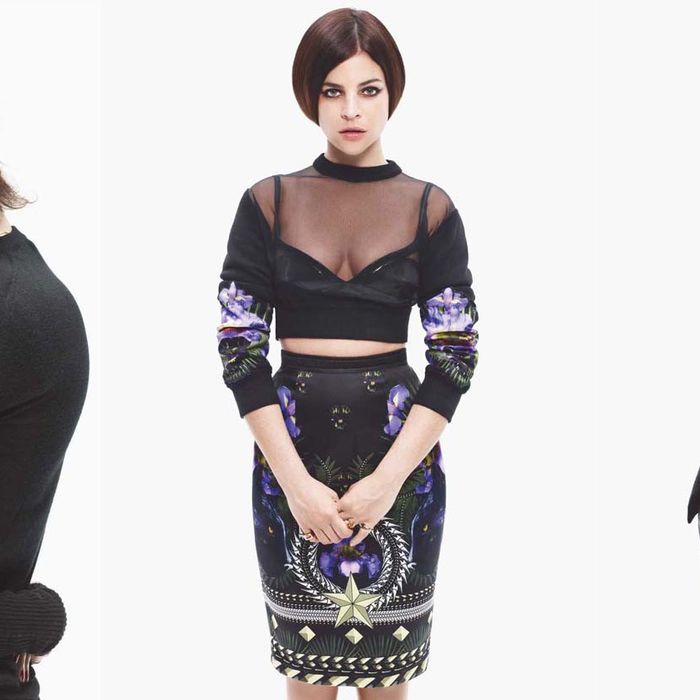 Carine and Vladimir (in his own clothes), Julia in Givenchy, and Carine in Rick Owens.
The former French Vogue editor picked up a gig styling Barneys ads when she left Condé Nast, and now that a leak from the campaign has come out, we can see she's also modeling in them. It's not like anyone wears clothes better than she does, anyway. [Telegraph UK]
Update: WWD has clear images of the campaign, which stars three Roitfelds: Carine, her son Vladimir, and her daughter Julia. Also in the campaign are Marie Amelie Sauve in Balenciaga, Victoire de Castellane in Azzedine Alaïa, Dasha Zhukova in Proenza Schouler, and Naomi Campbell in Fendi.
This post has been updated with better-quality images from the campaign.